Physical Penetration Testing Tools
Unorthodox Physical Penetration Testing Tools that your skilled (and non-skilled) attacker could use

Could a sheet of paper really be the difference in your attacker gaining, or not gaining, access to your secured facility?
Or a box of donuts on a Friday morning?
It's not all high-tech – In fact...
Many attackers use commonly found items to wage against organizations' security measures.
So, what are you really up against?
Watch the webinar as Phil and Meaghann break down realistic tools skilled and non skilled attackers may use to crack your defenses so that you can think about your security from an attacker's perspective.
---
Access the webinar now to hear Meaghan Lees, Security Consultant, & Phil Grimes, Director of Assessments walk through some of the tools they've used in real-life physical testing engagements.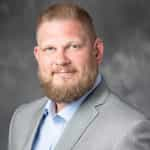 Phil Grimes, Director of Assessments, uses his extensive knowledge of the digital world (and how to break it) to deliver comprehensive security assessments and penetration services. With hands-on experience dismantling systems and identifying weaknesses in application, physical, digital and mobile security, Phil is a valuable ally for domestic and global organizations. A sought after speaker, Phil has shared his expertise with OWASP and ISSA as well as at several security and technology conferences.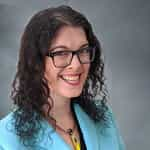 Meaghann Lees, Security Consultant with RedLegg's TradeCraft Labs, is a penetration tester who has worked in and around technology since 2000, when she started at her first college help desk. With a broad educational and professional background that includes her B.A. in Medieval and Renaissance Studies and roles in libraries, retail, and the insurance industry, Meaghann brings a unique perspective and nuance to an engagement. Her experience in network security and incident response gives her valuable insight to typical defender tactics and corporate infrastructure. Passionately interested in privacy and human rights, she has worked on projects involving marginalized groups seeking information security guidance. Her free time is spent with her family and kids enjoying the outdoors.