The crowd-favorite SIEM workshop is back for those looking to advance their skills and optimize their LogRhythm platform.

Learn what will save you time, your business's money, and your team its growing pains in the long-run.
Date: Wednesday, March 24, 2021
The bootcamp is officially open for registration by any security professional looking to better secure their business using the LogRhythm platform.
(Not a LogRhythm user? You can still take away concepts that may help your efforts.)
Set aside a day for tackling technical matters and sharing best practices.
Workshop leader Tim Strack will discuss...
Designing for growth
Tuning rules
Log sources
System management
Tim will give you actionable take aways you can integrate asap or over time.
You'll also have the option to extend your learnings with additional handouts and webinars, some resources include IR topics as well.
And it's free for you and your team.
Learn more about your workshop leader: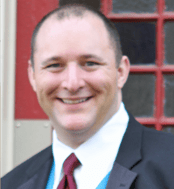 Tim Strack
Principal Sales Engineer at RedLegg
Tim Strack is a customer-centric Principal Sales Engineer with over 20 years of IT and IS experience, the last 13 years focused on SIEM, SOAR, and UEBA. Tim has also worked for LogRhythm, Splunk, LogPoint, and EventTracker during his tenure.
*The Story Behind The Goat
We have a feeling you may be wondering about the Goat...
Yes, it's slang for "greatest-of-all-time."
But the goat also embodies three sentiments:
Security professionals and analysts work so hard that we believe they're truly the greatest. We want to help support them and their team in order to make their jobs a little easier.
Our Managed Services team voted for their team mascot, and the goat won by a landslide.
Goats are constantly in the weeds, eating through the riff-raff to help clear it away, and that's a great metaphor/personification of the job.